Want to Know More About In-House School Field Trips?
We offer specialized In-House School Field Trips for several age ranges: Toddlers, Pre-K, and Elementary!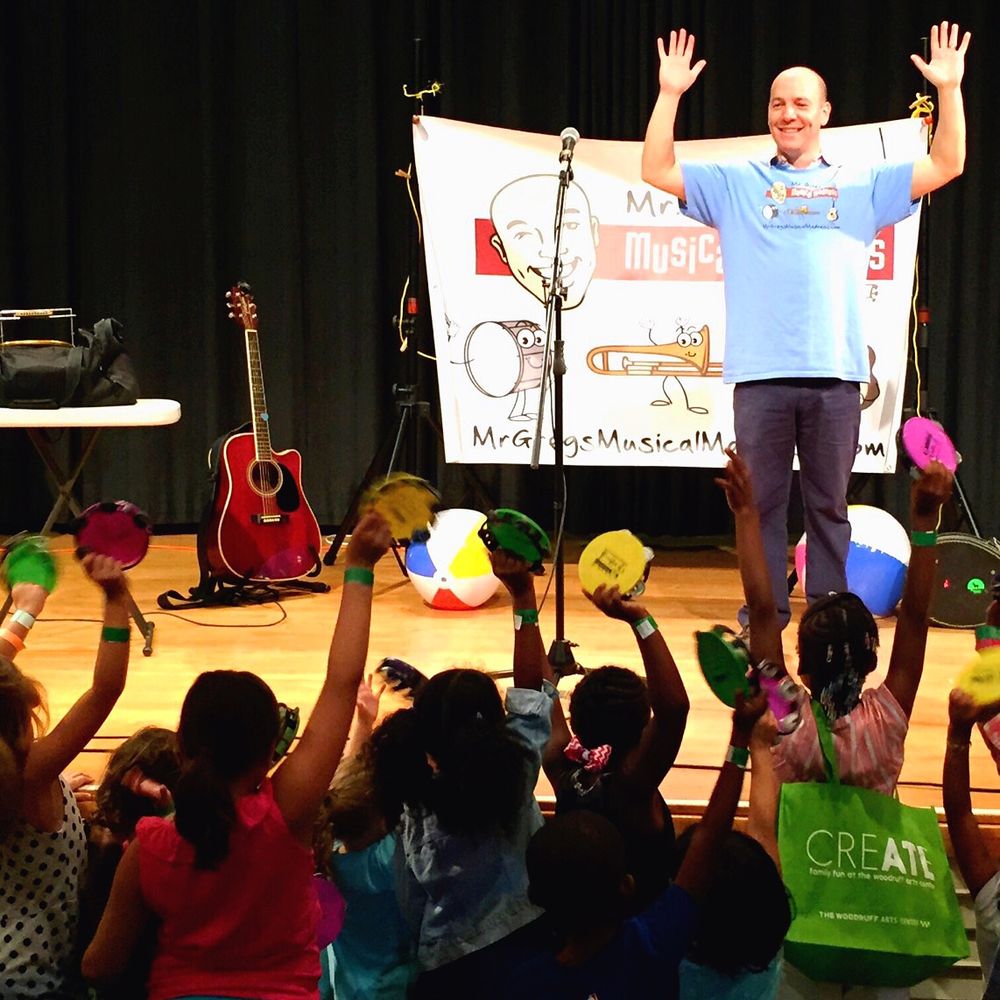 Plenty of Themes to Choose From!
Through music, movement, humor, and audience participation, students will joyously engage in important social and emotional, age-appropriate life lessons such as: 
Being Kind/Anti-Bullying 
Physical Fitness/Eating Healthy 
Environmental Awareness 
Teamwork 
Basic Music Fundamentals 
Smart Counting 
If your facility has a special event coming up and you want a fun activity, program, or performance that matches your theme, our team is flexible and can brainstorm with you, ensuring that the lessons you want to share with your students remain focused and fun!
MORE QUESTIONS? 
Length of Time 
Typically 40 minutes, but adaptable for clients' needs. 
Fee 
Depending on the budget of the client, we bring in either the band or Mr. Greg as a solo performer. Pricing also depends on the facility's location and the number of performances.
Hey, Schools!
Did you know that we're now offering a
VIRTUAL

option for classes and LIVE performances?!
Check out the subscription details here, and be sure to email us at MrGregsOffice@gmail.com to inquire about whole-school discounts!