About Mr. Greg's Musical Madness
Mr. Greg's Musical Madness (MGMM) was born a year after Gregory Marshall Roth, a/k/a,  "Mr. Greg", became a father to his young son, Elijah. 
Throughout the years, Greg's mission statement has always stayed the same: To instill a livelong love of learning!
MGMM is excited to be the only music curriculum/enrichment program in the country featured on PBS TV alongside Emmy-winning shows, "Curious George" and "Dinosaur Train."  We love knowing that children, teachers, and parents can watch our engaging videos anywhere, anytime! 
By combining our educational, age-appropriate curriculum with our interactive, entertaining content, MGMM has crafted a form of "edu-tainment" that is delightfully effective, easy to implement, and sparks the creativity of young minds. Our programs focus on interactive "learning through play" activities and are pitch-perfect for enthusiastic students throughout the world. 
MGMM is the recipient of two national grants for superlative programs developed for Pre-K, K, and Elementary-age students. Children are joyously engaged in movement and special, musically-themed projects relating to: Social/Emotional Behavior; Literacy; Treating People with Kindness/Anti-Bullying; Environmental Awareness/Basic Science; Cognitive Thinking; Physical Fitness/Eating Healthy; Basic Math; Music Fundamentals; and several other disciplines. 
MGMM is in more than 25 different countries! Through PBS, our Youtube Channel, and our Music/Movement program implemented in schools, Mr. Greg's Musical Madness is used to help educate children all over the world!  As adults, we have learned that music and movement are proven to help with all of these important life-lessons, however, we don't tell the children…they just think it's fun, fun, fun!
We're always excited to get emails, pictures, and videos from teachers, parents, librarians, and children.  We hope to hear from you, as well!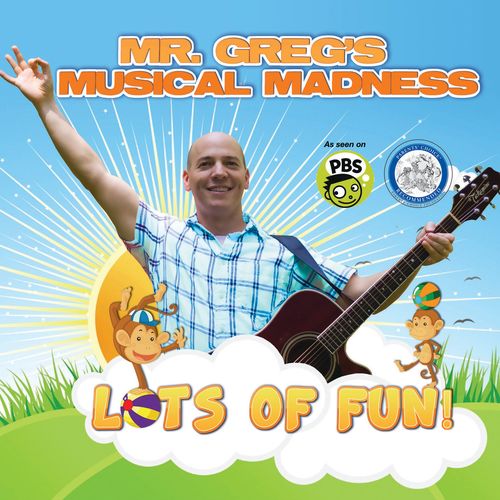 SHARE YOUR STORY! 
How do you use Mr. Greg's Musical Madness?  
Send us your pictures, short videos, and emails, and we'd be more than happy to share them on social media and our website! Give us a shout-out and tag us at #MrGMM and #MrGregsMusicalMadness  
Contact us at MrGregsOffice@gmail.com
About Mr. Greg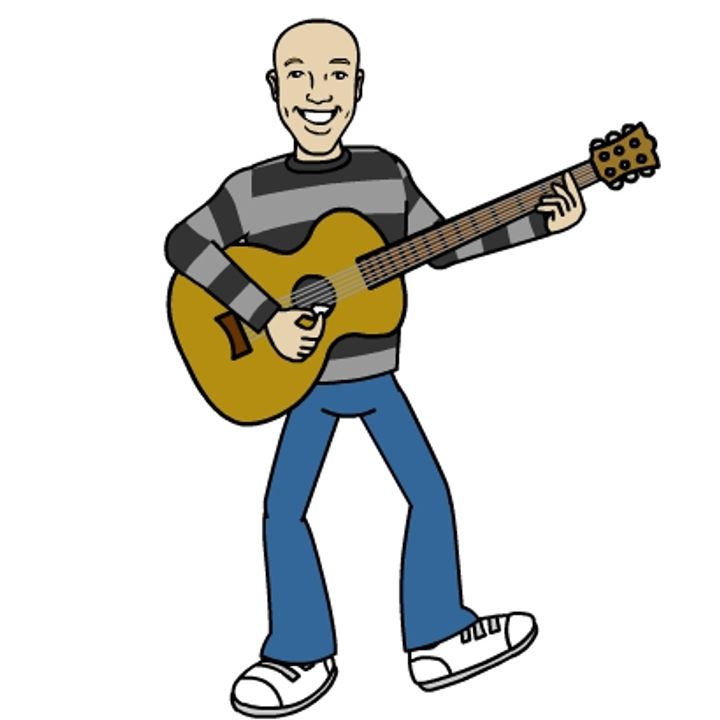 Greg Roth, AKA "Mr. Greg" from Mr. Greg's Musical Madness (MGMM), has created his own unique niche that has lead to some people referring to him as "the children's whisperer."
His engaging and energetic personality, combined with his passion for music, performing, media, and creating an award-winning curriculum, quickly landed him on the national stage in multiple facets of Early Learning Education.
Children, parents, and teachers from all over the world know and love Mr. Greg, thanks to his fun-filled, educational videos, which are viewed on TV and online in millions of homes and schools daily! GPB, Georgia's PBS station (the 3rd largest PBS affiliate in the country), and PBA-30, Atlanta's PBS station, feature his videos alongside Emmy-winning shows such as "Curious George" and "Dinosaur Train," while the MGMM Youtube channel has hundreds of thousands of views worldwide.
Songs from the Parents' Choice Award-winning "Lots of Fun!" CD (distributed worldwide and available HERE) are interwoven throughout the outstanding, high-energy, interactive educational live performances that bring him in front of more than 50,000 people a year!
Before Mr. Greg's Musical Madness
With a B.F.A. in Theatre from New York University's prestigious Tisch School of the Arts, Greg Roth, AKA "Mr. Greg," honed his music, theatre, and comedy style working alongside artists such as: Max Roach (Legendary drummer for Miles Davis, Charlie Parker, Dizzy Gillespie, and Duke Ellington); Philip Seymour Hoffman (Academy Award-winning actor); Doug Besterman (4-time Tony Award-winning arranger/orchestrator/producer, known for shows such as Chicago, The Producers, and Nine); David Stone (Producer of "Wicked" on Broadway & Film) Bryan Goluboff (screenwriter/playwright/director known for "The Basketball Diaries" and the SVU Series); as well as fellow NYU alumnus, comedian, and performer, Adam Sandler. 
For the past 25 years, Greg Roth's original songs have been played on networks such as ABC, NBC, CBS, MTV, VH1, CMT, PBS, A&E, and BRAVO, as well as on Degrassi (Canada's #1 teen show) and other international TV shows and movies worldwide. 
He has had the pleasure of performing at such diverse venues as the famed Lincoln Center, CBGBs, and the Georgia Dome, as well as sharing the stage with or jamming with many wonderfully talented musical artists such as: Grammy-winner John Mayer; Grammy-winner John Driskell Hopkins; (Zac Brown Band), Grammy-winner Harry Connick Jr.; Kristian Bush (Sugarland), Grammy-nominated Shawn Mullins; Lenny Kravitz; Barenaked Ladies; Everclear; Tonic;The Smithereens; The Ramones; harmonica/beatbox-jammed with Iconic-rap artist Doug E. Fresh; and many others. 
Greg initially started writing children's music to sing to his son, Elijah. By combining undeniably catchy songs with his comedic stage experience (he has performed at Atlanta's Whole World Improv Theatre and stand-up comedy at The Punchline) Greg discovered a natural fit for entertaining and educating children. His hobby turned into a passion and led to performing at Elijah's school. After word-of-mouth spread among the teachers and parents, Greg found himself receiving numerous requests to appear at other facilities. He quickly realized that he could use the "power of song" to educate and empower children, and thus began his teaching career and the start of what is now Mr. Greg's Musical Madness. 
Today, Greg's success is a testament to the hard work and passion that has made him one of the top children's performers and educators in the country. With his growing popularity, he has always kept his main goal in focus: to instill a lifelong love of music!